Specialising In Home/Garden Irrigation System Maintenance
Prompt and professional service

30 years experience in the installation and maintenance of home/garden sprinkler systems

Fully equipped vehicle

Able to diagnose and repair on the day

Many happy customers (and lawns)

Servicing Adelaide Hills, Stirling, Aldgate, Crafers, Mt Barker and Adelaide Eastern Suburbs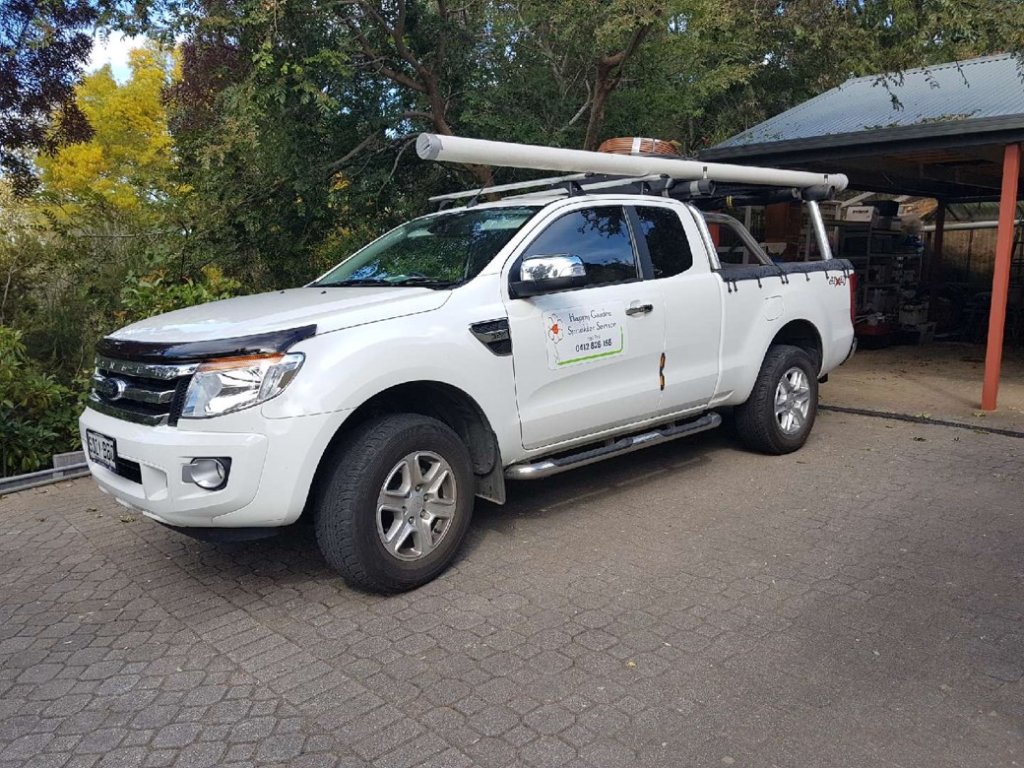 Phil is the owner and operator of Happy Garden Sprinkler Systems. He has over 30 years experience in the installation and maintenance of irrigation systems both large and small.
Happy Garden Sprinkler Systems specialise in the maintenance and repair of home and garden irrigation systems. If you need to make any additions or changes to your watering system Phil will be able to assist you.
Phil maintains an ongoing passion for providing solutions for your irrigation problems.
With a fully equipped vehicle, Phil is able to diagnose and repair most irrigation system problems on the day. Whether it is problem solving, fixing leaks, or even diagnosing faulty controllers, Happy Garden Sprinkler Systems are able to service all your irrigation needs.
Prompt and professional service is Phil's trademark, and his many happy customers can attest to his ability to maintain and repair their irrigation/sprinkler system.
Even quality irrigation systems require ongoing maintenance to ensure that they are working to their optimum level. Ensuring that you are not wasting water and that all areas of your garden are getting the vital water that it needs.
Happy Garden Sprinkler Systems also provide ongoing maintenance services for domestic irrigation systems.
If you have a problem with your irrigation system and require prompt, professional service then give Phil a call.
Happy Garden Sprinklers
0412 828 158
Your Lawn Will Thank You!